Dead to me - SS20
"Dead to me" is about love, loyalty and respect. Metaphorically, it conveys the idea of rebirth after death.

The concept of the collection focuses on the strenght that it takes to accept and overcome the betrayal from someone you loved and trusted, cut off wilted connections and finally blossom again. Let it go, release the anger. You are growing with greener leaves and deeper roots.

The Peony: symbol of honor, romance, love and beauty. The knife stabbing the flower stands for betrayal, dishonor, the destruction of something genuine and beautiful.
The Waning Moon symbolizes letting go, surrender, contemplation – it is the key for a new beginning.

The back design is the result of the collaboration with the slovakian artist Heart Of Hera.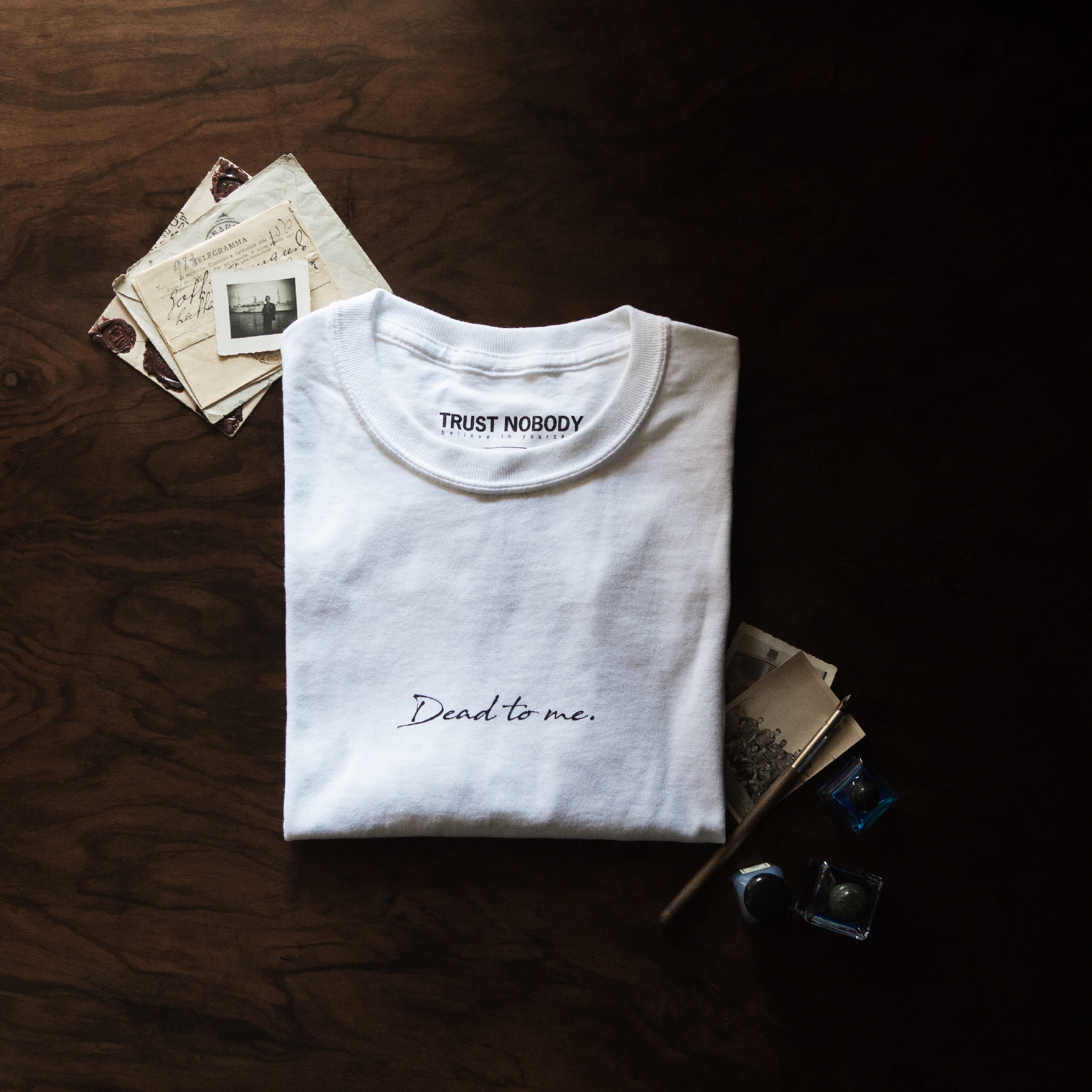 The Actual Pain - FW 19-20
"Perfer et obdura; dolor hic tibi proderit olim."
"Be patient and tough; someday this pain will be useful to you"

"The Actual Pain" collection is for all those out there who are suffering or in pain for any reason, mental or physical. You are not alone, hold on tight, you will be stronger than you are now. You will survive the agony you are living in right now. Tomorrow will shine brighter.


TRUST NOBODY, believe in yourself - FW 19-20
TRUST NOBODY when they say "you are not good enough", "it is not worth It", "you will never make it".
Believe in yourself: hard work and sacrificies will lead you to satisfactions and victories.
Chase your dreams, don't leave in fear and give up on them.



MEDUSA COLLECTION SS19

By diving from surface waters into the deepest blue seas, Jellyfish can swim alone or form vast swarms.

As creatures of nature, these attractive and apparently fragile animals adapted their body to survive in their habitat. During the years they have grown the well known stinging tentacles to be used for self-defence.

Haven't we done the same?


RAINBOW DREAMS CAPSULE FW 18-19
ICELANDIC WIND FW 17-18
Iceland Wind is about suddenly finding yourself alone on an unknown path.
Iceland Wind is about being scared while facing your fears.
But mostly it is about Hope and Willpower.
Icelandic Wind is about finding out You can make it through the night with your own strenght, You are Always stronger than you think.




FIRST COLLECTION 2015-16